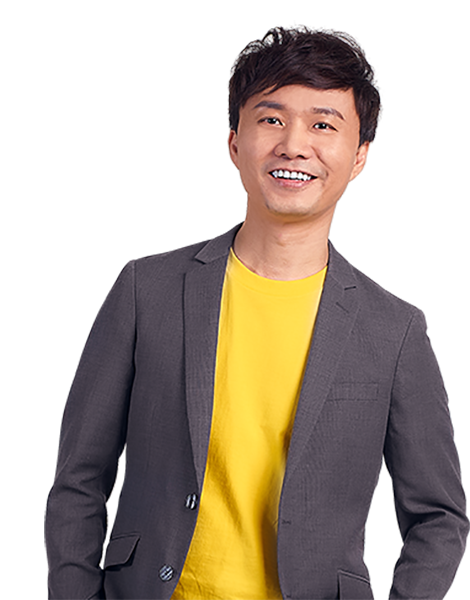 Principal & Head of Communicating

Garrick Wong
---
Garrick is currently the Operations and Creative Director of True Star Publishing Limited.
A First-class Honors graduate of the Hong Kong Academy for Performing Arts in 2002, majoring in directing and the Outstanding Drama Student Award recipient of the year. Artistic works in the academy include 'Charlie and the Chocolate Factory' (Director), 'The Legend of White Snake', 'Caucasian Chalk Circle'.
He has served as producer, host and music director for Singapore Chinese radio station [883 JIA], as executive producer and director of The Spring-Time Group in Hong Kong, as the creative director of Shining Entertainment and Managing Director of 20Six Productions in Singapore.
Garrick's director, producer and acting credits in Hong Kong include 'Wild Wild Rose', 'Let's Rock', '72 Tenants', 'To be Loved', 'A Mui Live!' 'It's a Mad, Mad, Mad World', 'My Fair Lady', 'I Have a Date with Spring', 'The Sound of Music', 'The Ugly Duckling', and 'A-La-Ding'. These productions have toured in Macau, China, Canada, Singapore and Malaysia. He has also served as a concert and musical director for diverse veteran artistes, including Fung Bo-Bo, Adia Chan, Johnny Ip, Lisa Wong, Ken Chan, Sabrina Leung, Wu Fung, Rita Carpio.
His recent productions in Singapore, including 'Crescendo', 'Xu Zhimo', 'Secret', 'Chinatown Opera Festival'; he has hosted various shows, events and press conferences, include 'Kowloon Club Charity in A Million Steps', 'International Master Chefs' Charity Night', 'Southeast Asia Female Entrepreneurs Awards'; He has also participated in several Mediacorp television dramas series such as 'Life Less Ordinary', 'Mind Matters', '29th February', 'Mind's Eye'.
Garrick was also the drama teacher and consultant with many schools in Singapore, ranging from kindergartens to secondary schools and community clubs. He has produced many years of drama competitions in Mandarin, English and Malay to allow students to express their creativeness on stage. His stage productions were often used by students in the drama appreciation session. In recent years, he has produced 'The first Xin Yao – The Next Generation Singing Competition' with the objective of passing down these original songs of Singapore to the next generation. In addition, he has also conducted English drama training workshop for students from China and Singapore, organised by Tianjin television and radio station for their program - 'A Learning Road Trip'.
Garrick has been frequently invited to schools to share his experience in the field of radio broadcasting and educational career guidance. He loved to share with the young the positive aspects of performing arts, developing and maintaining positive energy within.
---