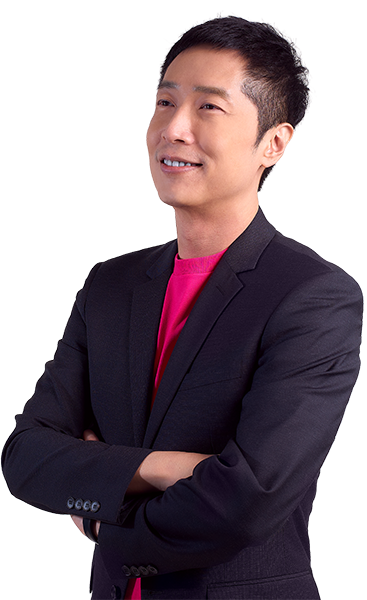 The Founder
Artistic Director & Academic Director

Steven Ma
---
Mr. Steven Ma Chun Wai debuted as a singer in 1993 and was subsequently invited by TVB to act in various television dramas which has fostered his passion for acting. In 1998 TV series 'The Duke of Mount Deer', Steven's distinguishing scholarliness and dashing ancient appearance as Emperor Kang Xi was awarded multiple leading roles in several television series by TVB.
After having departed from TVB in 2012, Steven left Hong Kong for the artistic lights of China where he took up distinguished roles in drama TV productions such as 'The Legend of Kublai Khan', 'Yuan Yang Pei', and 'Demon Girl II'.
Aside from his filmography and discography achievements, Steven has also produced,written, directed, and acted in his first stage production 'Xu Zhimo', which was performed at the Hong Kong Academy for Performing Arts in November 2016 and July 2018, respectively, with all 17 shows sold out. In 2017, Steven brought the production of 'Xu Zhimo' to Guangzhou, Shanghai, and Xiamen. The play was the sole representative from Hong Kong for the 19th Shanghai International Arts Festival.
In January 2019, Steven took on multiple roles of scriptwriting, producing, directing, and acting in the show 'Till We Meet Again'. All 11 shows staged in the Hong Kong Art Centre were sold out. Both said works earned Steven critical acclaim from the audience and the industry alike.
In 2018, as a producer and host, Steven created and produced the TV program 'Walk with You' to bring public attention to the problems that the underprivileged in society are having.
Through the show, Steven aimed to give off positive energy to the audience. He believes that the program helps eliminate discrimination and unfair labeling of the underprivileged. At the same time, embracing them with understandings and care.
In 2019, Steven attempted a new challenge by adapting his stage play 'Till We Meet Again' into a movie. The movie was included as one of the participating motion pictures in the 2019 China Golden Rooster & Hundred Flowers Film Festival and was screened in Hong Kong in December. This movie earned Steven the Best Newcomer in directing at the 2020 Movie6 Hong Kong Movie Awards.

Apart from managing his company 'True Star' in diverse areas of business, Steven is also assiduous in continuing his self-education. After he completed an EMBA Master's Degree at Peking University in 2020, he continued to pursue Chinese Medical Science at Hong Kong Baptist University as well as a Diploma program in Educational Psychology – Children Learning and Growth at the Hong Kong Management Association. Steven has shown a masterful passion in lifelong learning.

Looking forward, Steven intends to continue with a multi-faceted career in various industries, promoting positive values through arts and endeavoring to live out his motto of "Influencing Life with Life" with absolute positivity.
---