---
---
---
---
Dancing
Dance is an art of human movements through the language of dance, rhythm, expressions, compositions, and a host of other human behaviour. A beautiful and dynamic dance can express thoughts and emotions.

Dance focuses on a deep inner spiritual world that is difficult to express with spoken language or other artistic expressions. It also displays dancers' aesthetic emotions and thoughts, the reflection of life and the artistic conceptions.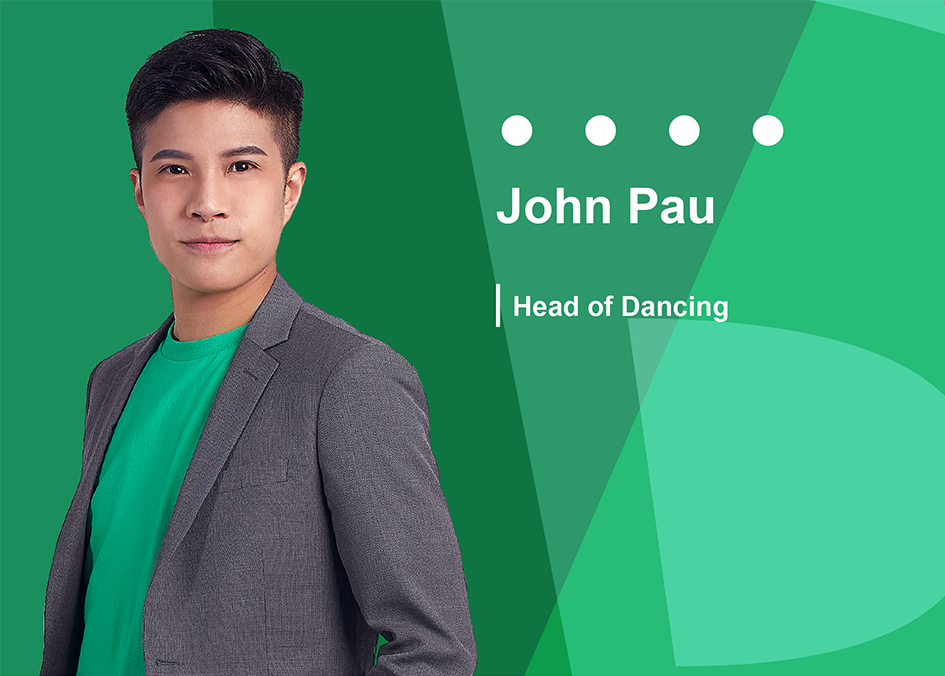 John Pau graduated from the Academy of Performing Arts EXCEL in 2014, majoring in musical theatre, and obtained the BTEC Level 5 HNQ qualification.
During his full-time musical theatre at the Academy of Performing Arts EXCEL, he was recommended by a dance teacher to have a touch with dance education. Since then, he has devoted himself to the art industry. Besides his administrative work in the Academy of Performing Arts EXCEL, he has also been a dance teacher in many local primary and secondary schools, kindergartens, special schools, international schools and institutions, including Catholic Church Kwok Tak Sing Secondary School, Delia (Man Kiu) English Primary Schools, Delia English Primary School and Kindergarten, Chiu Yang Por Yen Primary School, Ebenezer New Hope School, Central and Western District Children's Chorus. In addition to various choreographers, including 'You are so Mean, CEO!' starred by Steven Ma (choreographer), 'Ugly Duckling', Starred by Tam Yuk Ying (Associate Choreographer), Cathay Pacific Parade (Assistant Choreographer), Bear Music Limited Anniversary Musical 'Give Me a Pair of Wings' (Choreography), Inter-School Dance Festival (Choreography), Hong Kong Open Dance Competition (Choreography), Kangaroo Cup Dance Competition (Choreography), Central and Western District Choir Annual Performance (Choreography). The students he taught have won gold awards and HONOURS PLUS in many competitions and international examinations. John will continue to carry forward art education and advocate easy art popularization and life.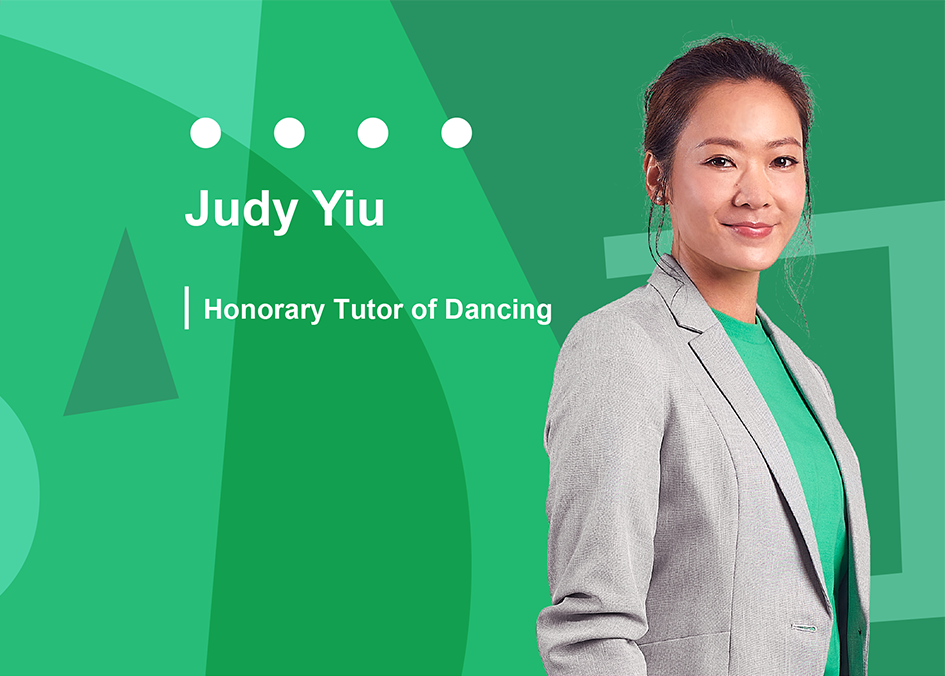 Judy Yiu is an international dance artist, FIG Level 2 Artistic gymnastic coach, RYT 500 certified yoga teacher, and art film director. A former Hong Kong Gymnastic Team member, she graduated with a BFA in Contemporary Dance at Hong Kong Academy for Performing Arts, and MFA in Dance at Hollins University (USA) with the Hong Kong Jockey Club Music and Dance Fund.
Judy is a traveler who loves nature; her choreographies are inspired by her traveling experiences in the natural world, and her successful collaborations, in many different countries, with prominent artists. Her recent choreographies, including the 2020 Hong Kong Design Institution 'IMAGE SHOW', 2019 & 2018 Hong Kong Arts Festival, numerous creation presented in the US. Her directed choreography includes the 2019 P&G Advertisement, West Kowloon Promotion video, 2019 THEI Technological and Higher Education Institute of Hong Kong Opening Trailer, 2017 Volvo XC60 Hong Kong advertisement (Choreographer & Leading Actress).
Judy's dance film 'Place in Motion' was selected into numerous famous film festivals, including The American Dance Festival, The 34th International Festival of Films on Art (Montréal, Canada), and India World Film Festival. Her co-directed short drama film 'Joss Stick and Paper' received The Best Film Gold Award, The Best Director Award, and The Best Actor Award at the 2017 My Future Singapore Micro Film Competition (Open Category).
Judy has always been passionate about education with more than 18 years' teaching experience, from kindergarten to graduate level. She has taught workshops and schools including the Chinese National Gymnastics Team, the University of Minnesota (Dance Department), and Simon Fraser University (Vancouver, Canada), Beijing University of Foreign Studies, Hong Kong Academy for Performing Arts, World Dance Alliance Summit, Nepal Yoga Academy. Judy was also the head of the Education Department of early childhood art education - IBOBI International Interactive Growth Learning Center in Shenzhen, China. Judy has created a new pedagogy combining gymnastics and dance, intending to enhance the artistic presentation for gymnasts and introduce gymnastic upside-down balance techniques into dance.