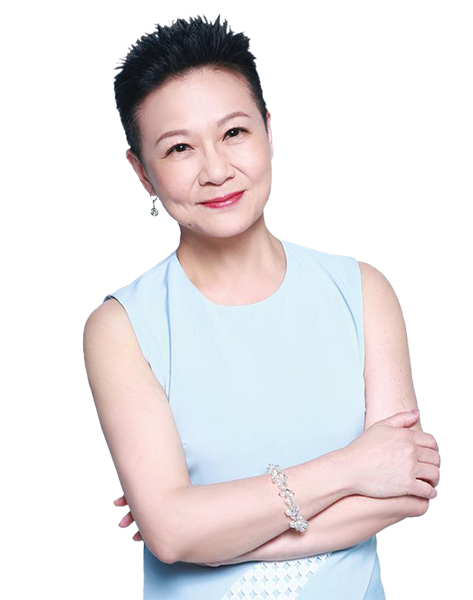 Artistic Consultant

Lo Koon Lan
---
Ms. Lo holds a Master's Degree in East and West Theatre Studies, UK Middlesex University; Postgraduate Diploma in Theatre Studies, HKU SPACE; Certificate in Drama and Movement Therapy, Sesame Institute in the UK; Diploma in History and Geography, The Hong Kong Baptist College; Certificate in Education from Northcote College of Education and she is also a registered qualified teacher.
She was former Principal Actress of the Hong Kong Repertory Theatre who has participated in innumerable local and overseas drama performances and staged >more than two thousand shows playing prominent roles. She has appeared in many television drama series as well as movies and has received many nominations for Best Supporting Actress in The Hong Kong Film Awards, Golden Bauhinia Awards and Taiwan's Golden Horse Awards.
She was Associate Professor of the School of Drama at the Hong Kong Academy for Performing Arts, Acting Head of Acting (2009/10), and Discipline Leader (2013/14). Realism, Existentialism, and Theatre of the Absurd are her areas of theatrical research. She is currently a board member, course consultant, and lecturer of Koon Workshop. She has conducted a series of "Self-discovery" workshops and courses for seversl universities in Hong Kong. She has served as the lecturer, consultant, and Principal of acting courses for Television Broadcasting Limited and many other film companies. Further, she has been a private acting coach for film stars, TV artistes and singers since 1996 .
She is a winner of many awards, including the 1988 Actress of The Year Award (Hong Kong Artists' Guild), 1994 Ten Outstanding Young Persons Awards; Best Support Actress Award (The 14th Hong Kong Film Awards); Hong Kong Federation 10 years achievement award; Hong Kong Theatre Professional Award; Best Actress in 1992, 1995, 2016 and Best Supporting Actress in 1993 (Hong Kong Federation of Drama Societies); The Actress of the Year 2016 (IATC ,HK). Since 2017, she has won many international films awards for her splendid performance in the movie 'Million Loves in Me'.
---